Scientific and Technological Journal "Sustainable Agriculture"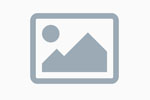 RESEARCHING LAWS FOR THE DISTRIBUTION OF RANDOM QUANTITIES BASED ON EXPERIMENTAL DATA OF COMPLEX TECHNICAL OBJECTS. Tuganov G.Sh. – researcher, Makhmudov N.A. – Ph.D., professor, Abijanov Z.F.- instructor, Bahriddinov Z.Sh.- instructor.
There are many methods of diagnosis of complex technical systems, which are used to predict the upcoming faults, operated in combat units of equipment. One of the main diagnostic methods including statistical processing of vibration data on certain operating times of the engine is given. Generalized and systematized the data of the power plant is given in the Laplace function, where a histogram, which can be described uniform distribution of informative value for predicting malfunction of aviation equipment on future flights. Key words: statistical mathematics; technical condition; stochastic data; flight data recorders; distribution law; mathematical expectation.
10.01.2020 418